Boris Johnson has confessed to "frustrations" at the Test and Trace system and admitted there is need to "improve" the programme.
Latest figures show that less than 60% of close contacts of people who tested positive for coronavirus in England are being reached – the lowest weekly percentage since the Test and Trace scheme began.
Meanwhile, just 15% of people tested for COVID-19 in England at an in-person site are receiving their result within 24 hours.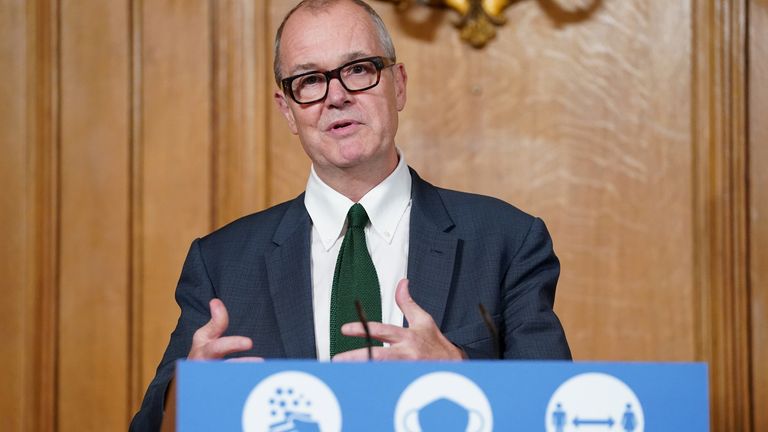 Challenged about the performance of £12bn NHS Test and Trace system at a Downing Street news conference, the prime minister said: "I share people's frustrations and I understand totally why we do need to see faster turnaround times and we need to improve it.
"We need to make sure that people who do get a positive test self-isolate – that's absolutely crucial if this thing is going to work in the way that it can."
Mr Johnson previously promised a "world-beating" national Test and Trace scheme.
Sir Patrick Vallance, the government's chief scientific adviser, also admitted at Thursday's news conference that there was "room for improvement" with the programme.
"The testing system has ramped up the numbers they're able to do quite effectively, but it's really important to concentrate on numbers of contacts, isolation as quickly as you can, and getting things back as quickly as you can ideally to get the whole process done within 48 hours," he said.
"It's very clear there's room for improvement on all of that and therefore that would be diminishing the effectiveness of this."
However, Sir Patrick cautioned that the "effectiveness" of Test and Trace was less when there are higher numbers of coronavirus infections.
The chief scientific adviser showed modelling that estimates between 53,000 and 90,000 people are being infected with COVID-19 each day in England.
"Obviously with that number of infections, you expect to see an increase in hospitalisations as well," he said.
"The number of infections overall across the country continues to increase."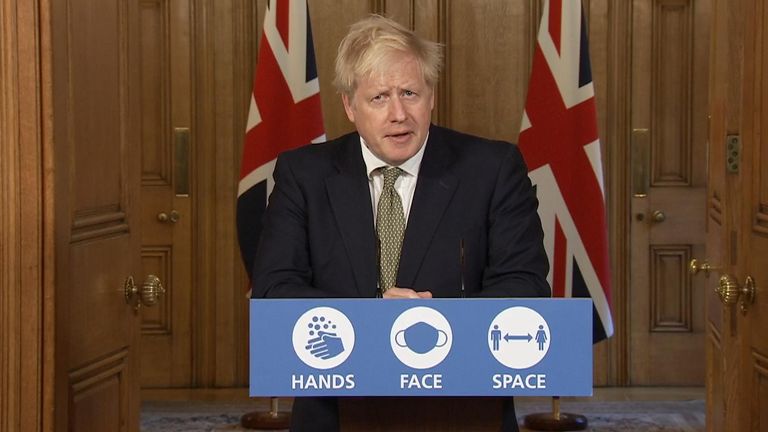 Sir Patrick warned that increasing numbers of patients in hospital with COVID-19 would see a greater impact on people with other health conditions because of the pressures on NHS capacity.
He said the R rate of infection was "about half" of its natural number due to social distancing but stressed, as long as it is above one, the epidemic "continues to grow and it will continue to grow at a reasonable rate".
"It is doubling perhaps every 14 to 18 days, unless the R comes below one," Sir Patrick added.
However, he said the government was beginning to see the "real effects" of people adhering to COVID-19 measures with "some indications that amongst young people the rates are coming down or flattening off a bit again".
"In some areas of the country we can begin to see a little bit of flattening, possibly," Sir Patrick added.
"So the measures are having an effect but we need to do more if the aim is to get the R below one and to shrink this epidemic."
Source: Read Full Article