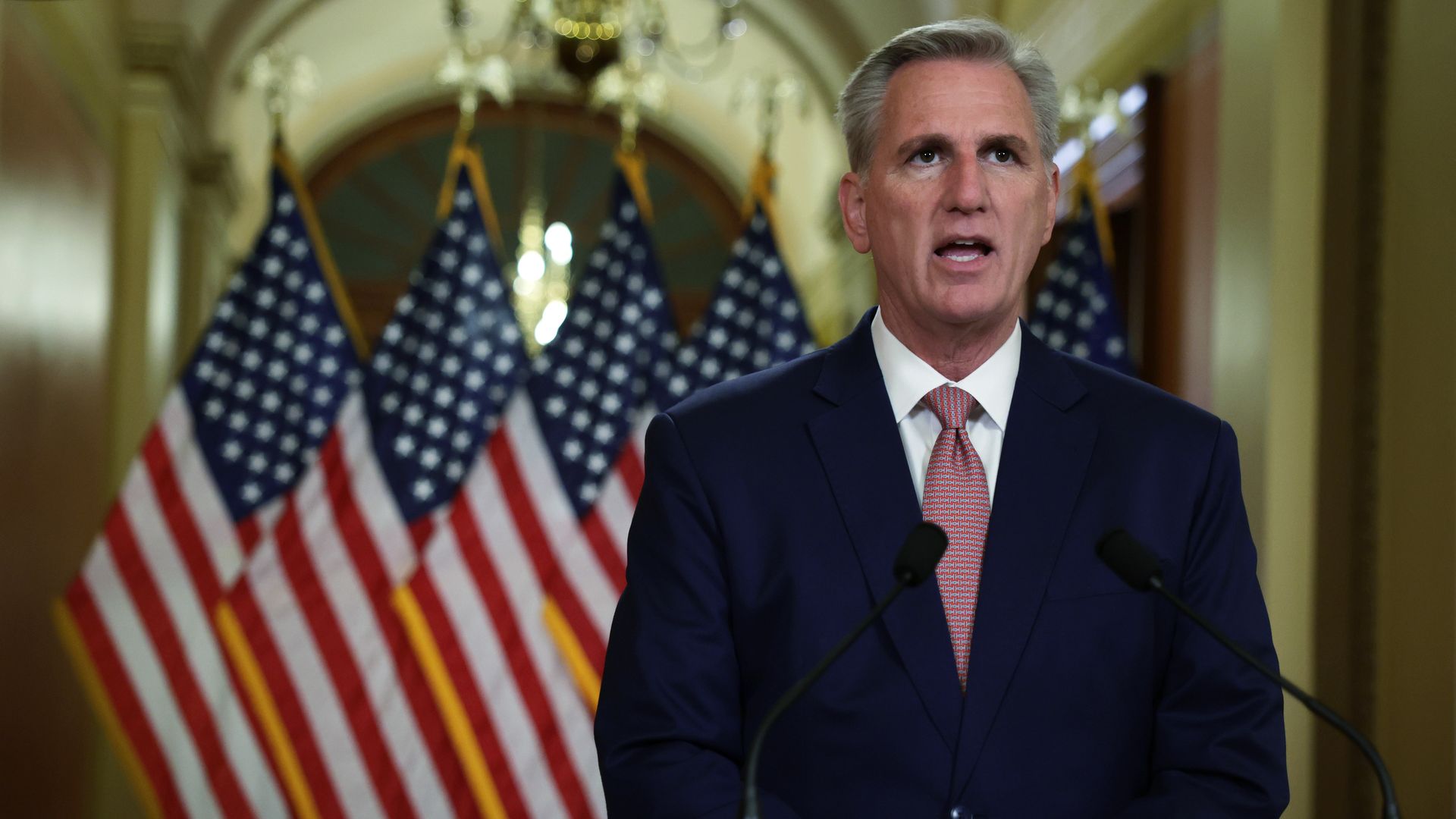 House Speaker Kevin McCarthy. Photo: lex Wong/Getty Images
House Speaker Kevin McCarthy (R-Calif.) is expected to give a speech in front of a full session of the Israeli Knesset on May 1, Israeli parliament speaker Amir Ohana said in a statement on Tuesday.
Why it matters: McCarthy will be the first U.S. House speaker to address the Knesset in 25 years. Newt Gingrich was the last to do so in 1998.
Driving the news: McCarthy is expected to arrive in Israel on April 30 with a bipartisan delegation of 20 Republican and Democratic members of Congress as part of Israel's 75th independence day celebrations.
House Minority Leader Hakeem Jeffries (D-N.Y.) will also travel to Israel several days before McCarthy's visit.
What they're saying: "Speaker McCarthy's speech in the Knesset will be a sign for the strong and unbreakable bond between Israel and the U.S.," Ohana said.
McCarthy's office did not immediately respond to a request for comment.
Behind the scenes: An Israeli official said the talks about a possible Knesset speech by McCarthy started in January.
At the time, Ohana sent McCarthy a letter congratulating him on being elected House speaker and inviting him to speak in the Knesset. Since then, McCarthy and Ohana stayed in touch by text messages, the Israeli official said.
Source: Read Full Article