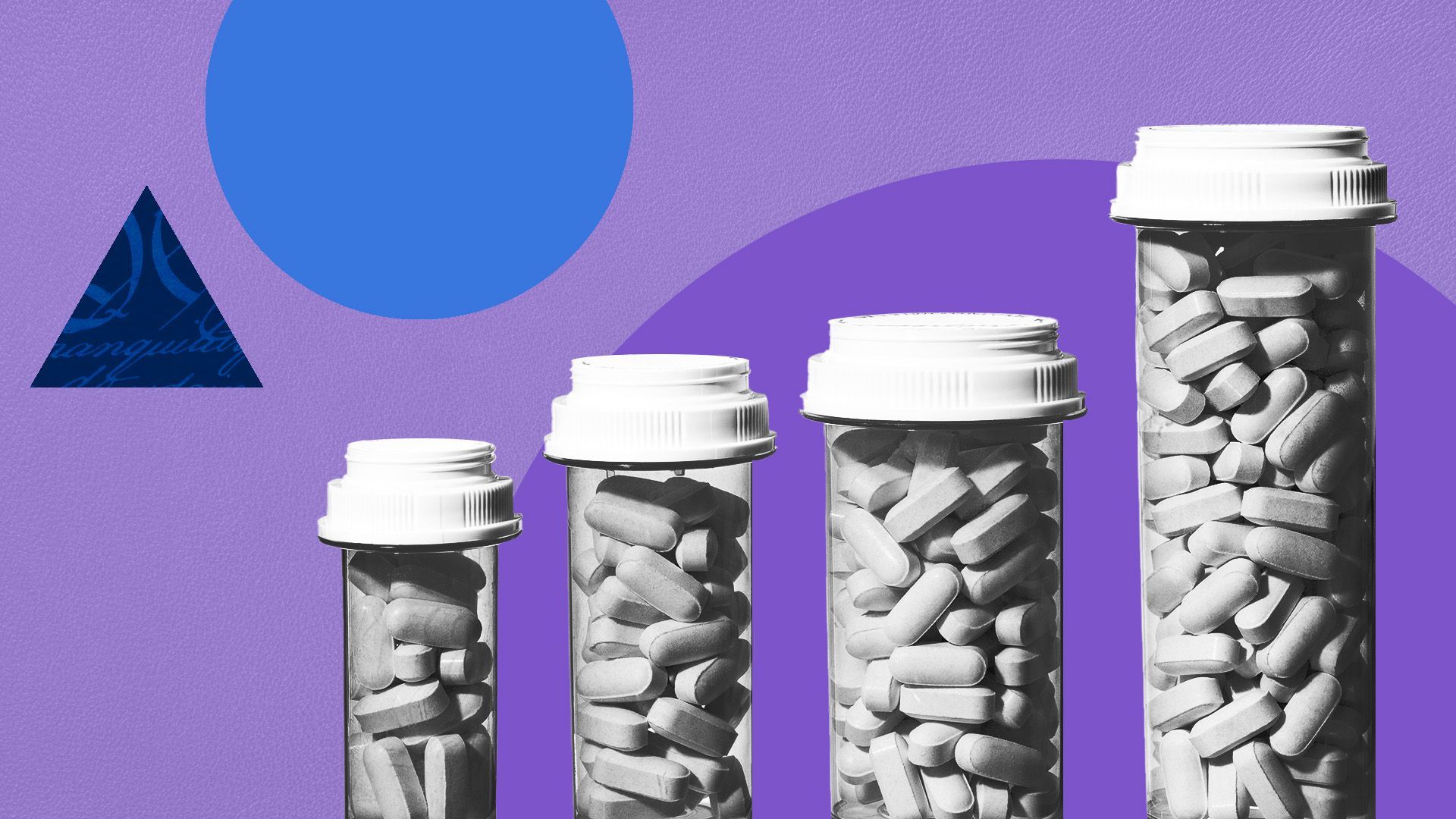 Illustration: Tiffany Herring/Axios
Merck has agreed to buy Prometheus Biosciences, a San Diego-based immunology biotech with an ulcerative colitis candidate, for around $10.8 billion in cash.
Why it matters: Merck is trying to find a new blockbuster drug for once Keytruda begins facing U.S. competition in 2028.
It also sets the pharma giant up to complete against a Pfizer-Roviant partnership on anti-TL1A monoclonal antibodies.
Details: Merck will pay $200 per Prometheus share, a 75% premium to Friday's closing price.
Prometheus went public in March 2021 after raising around $200 million in VC funding from backers like Cedars Sinai (8.4% remaining stake), RTW Investments (7%), Point72 (6.5%) and Cormorant Asset Management.
More, per FierceBiotech: "The breadth of Prometheus' list of potential target diseases, which includes rheumatoid arthritis, atopic dermatitis, psoriasis and other blockbuster indications, is underpinned by evidence that TL1A modulates the location and severity of inflammation and fibrosis."
Source: Read Full Article