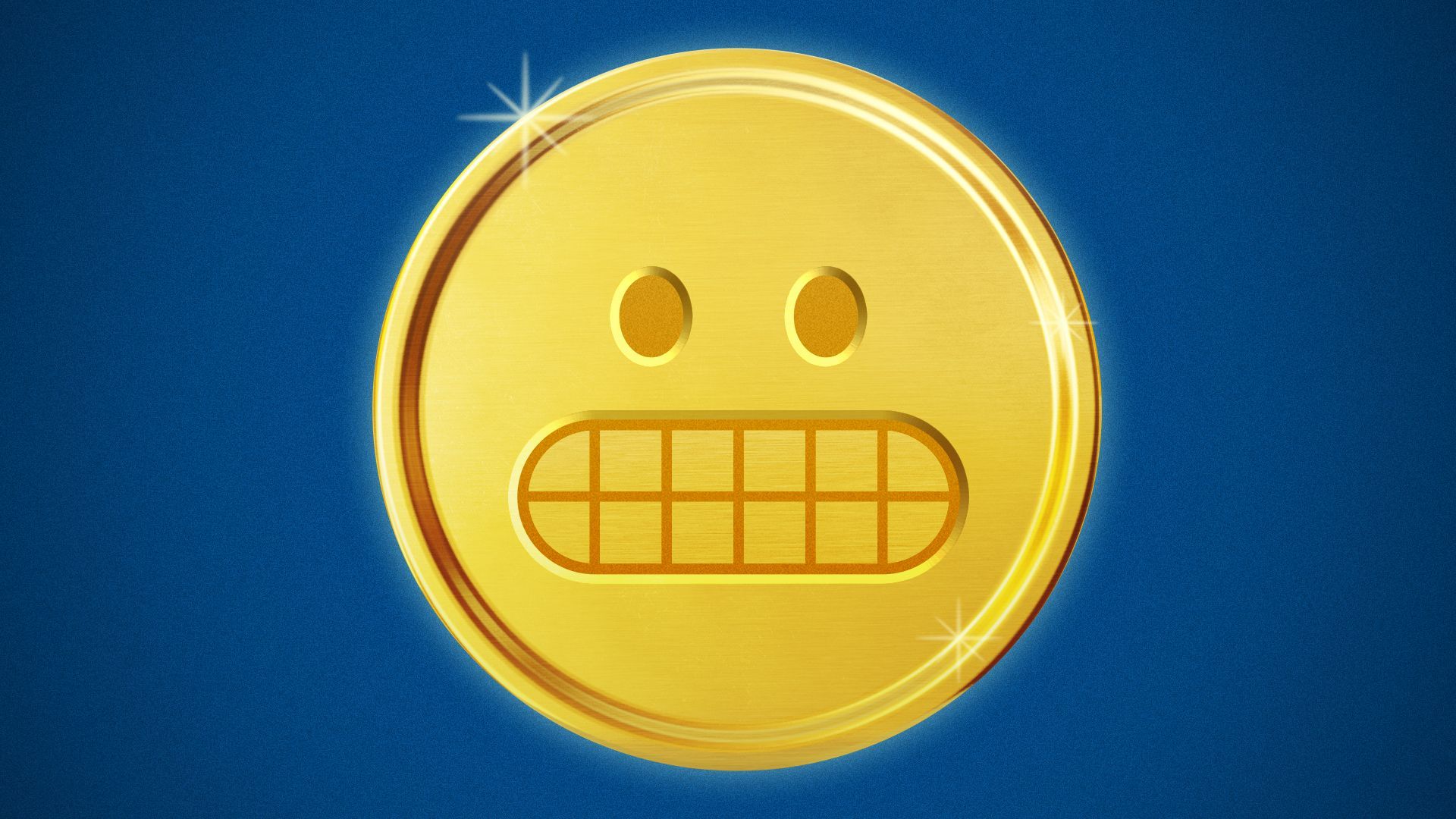 Illustration: Shoshana Gordon/Axios
It's been just over three weeks since First Citizens agreed to buy failed Silicon Valley Bank, and it's not going great.
State of play: Dozens of commercial bankers have already left, including more than 40 to HSBC and another 20 to MUFG.
A rival Bay Area banker tells me that his firm is drowning in resumés.
Factors driving some of the departures have included resetting of seniority (impacting everything from vacation to severance), weaker benefits packages and a lack of clarity around decision-making and strategy.
The big picture: First Citizens never got to conduct the sort of due diligence that's typical of a large merger, due to the exigent circumstances of SVB.
The result has been learning on the fly, with First Citizens executives often telling SVB staffers in offices or Zoom rooms that they're just there to learn.
First Citizens CEO Frank Holding has only appeared in one all-hands meeting for SVB employees, skipping the subsequent Monday gatherings.
SVB sources say that the governing acronym from First Citizens is BAU (business as usual), even though colleagues are leaving and some startup and VC clients are on edge.
In short, First Citizens is being hands off when many of its SVB employees want more action and direction.
Deal talk: Some sources believe that First Citizens leapt into a transaction that made sense financially, due to the loan discounts and loss-sharing agreements, but that it didn't map out a strategic vision or integration plans for what it bought.
One key date to watch is May 10, when First Citizens reports earnings and may share more about how it categorizes the SVB loans and the size of its remaining banker ranks.
What they're saying: Peter Bristow, president of First Citizens, tells me that he and Holding have participated in numerous client meetings, and that he believes the newly acquired business has a deep enough bench that it's "here to stay."
"Not only did the bank fail, but you had a two-week lull period where clients and employees got impacted," he says. "It's kind of like shutting down a power plant and then turning it back on. It takes a lot of work to get the wheels spinning again."
"We only had one or two days to get people on payroll, and what we've said to [SVB employees] from the beginning is that we're asking for patience. We're looking at the benefits that are out there, and are working on some bonus strategies because we recognize the trauma, and will be where we should be by the end of the process."
Bristow adds that it's not uncommon to see bankers leave a failed bank, noting that First Citizens has past experience with such situations, and that no final decision has been made on the future of the SVB brand.
The bottom line: SVB had dominated tech and life sciences startup banking, with more than a 50% market share. The future is shaping up to be much more diverse.
Source: Read Full Article